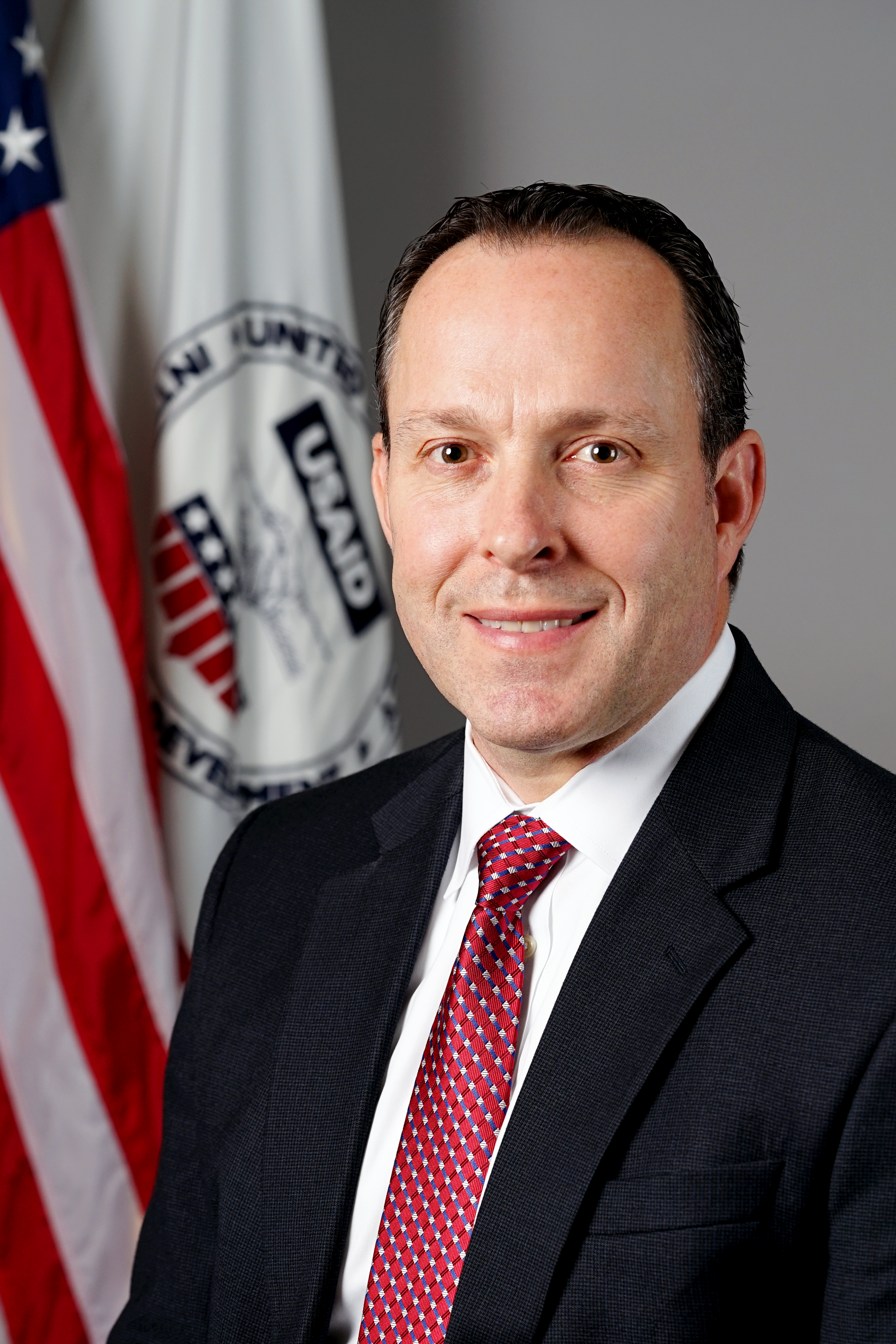 Thomas J. Ullom
As Deputy Inspector General for USAID, Mr. Ullom assists the Inspector General in providing overall direction for and management of the Office of Inspector General. He is responsible for guiding the office's expansive audit and investigations portfolio examining the programs and operations of USAID, the U.S. African Development Foundation, the Inter-American Foundation, the Millennium Challenge Corporation, and the Overseas Private Investment Corporation. Mr. Ullom also assists the Inspector General with OIG strategic and tactical planning and in reviewing and approving OIG reports and communiques.
Mr. Ullom has more than 25 years of federal law enforcement and leadership experience, conducting and supervising investigations related to complex white collar corruption, domestic and international narcotics crimes, and employee misconduct. Work conducted under Mr. Ullom's leadership has led to roughly $1.06 billion in criminal and civil penalties.
Throughout his career, Mr. Ullom has cultivated productive relationships with U.S. Attorneys' Offices and Federal, state, and local law enforcement agencies; has encouraged and facilitated productive collaboration between audit and investigative units; and has conducted extensive outreach, proving himself as an accomplished presenter and instructor on various fraud, leadership, and ethics topics.
Prior to joining USAID OIG, Mr. Ullom served as Special Agent-in-Charge for the U.S. Department of Transportation OIG, leading a team of Special Agents and Assistant Special Agents-in-Charge in the office's Chicago Regional Investigations unit, conducting criminal, civil, and administrative investigations related to fraud, safety, and hazardous materials in U.S.-funded transportation programs and systems. He has also served as a Deputy U.S. Marshal for the U.S. Marshals Service, Northern District of Illinois; as a Special Agent with the U.S. Drug Enforcement Administration, Detroit Field Division; and as Special Agent with the U.S. Department of Education OIG, Chicago Field Office.
Mr. Ullom earned a Bachelor of Science in Criminal Justice from Bowling Green State University. In 2017, he was honored as the College of Health and Human Services' Alumni Award Recipient.