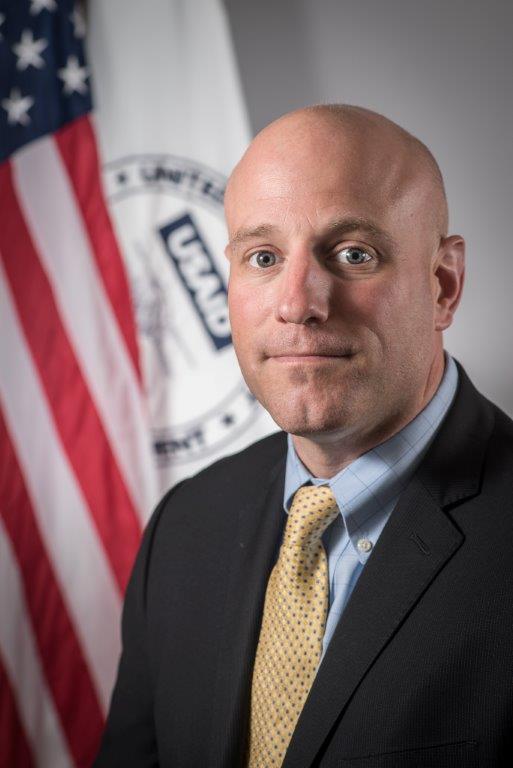 Dan Altman
Mr. Altman is USAID's Assistant Inspector General for Investigations. He oversees investigations spanning 11 offices on 4 continents concerning fraud, corruption, and other criminal activity targeting USAID, the U.S. African Development Foundation, the Inter-American Foundation, the Millennium Challenge Corporation, and the Overseas Private Investment Corporation. Mr. Altman joined USAID OIG in 2009 as special agent in charge for the Middle East and Asia.
Previously, Mr. Altman served as a special agent with the Air Force Office of Special Investigations from 1998 to 2009, conducting and supervising criminal, fraud, and counterintelligence investigations. For 3 years, Mr. Altman served as OSI director of operations in Germany, where he led a multinational task force focused on fraud in a $1 billion construction program. In 2006, he deployed to Afghanistan, where he led counterterrorism operations in several provinces. Mr. Altman also served as the U.S. Air Force's deputy director of counterintelligence, managing an $80 million budget.
Mr. Altman began his law enforcement career with the U.S. Border Patrol in San Diego, CA, where he served from 1995 to 1998.
A graduate of Southern Illinois University Carbondale, Mr. Altman earned a master's degree in strategic intelligence from the Joint Military Intelligence College and a graduate certificate in Afghanistan-Pakistan studies from the National Intelligence University. He completed the Senior Executive Fellows Program at Harvard University's Kennedy School of Government in November 2014.