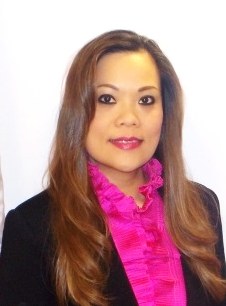 Van Nguyen
Ms. Nguyen serves as the Assistant Inspector General for Management. In this role, she provides managerial leadership, direction, and coordination in all functional areas of the Office of the Inspector General: Human Resources, Financial Management, Information Technology, Facilities and Security, Policy Planning and Special Projects.  She is responsible for the budget formulation and execution, financial management, information technology and data analysis, procurement, policy development, organizational planning, and human resources management. 
Prior to her current role, Ms. Nguyen served as the Principal Deputy Assistant Inspector General for Audit for the USAID Office of Inspector General. In this position, she was responsible for managing audit and evaluation operations for the office. In addition to providing oversight of USAID, she also lead related oversight efforts for three other U.S. foreign assistance agencies: the Millennium Challenge Corporation, U.S. African Development Foundation, and Inter-American Foundation, totaling over $45 billion in budget oversight. To carry out this broad oversight mission, she was responsible for a global workforce of 175 auditors and support staff working across 15 units in Washington, DC; Africa; Asia; Europe; and Latin America and the Caribbean.
Ms. Nguyen is a member of the Senior Foreign Service with over 20 years of international development experience. In her time with OIG, she has led its Global Strategic Audits Division, served as the Director of Audit in Pakistan, and Regional Inspector General for Audit for Latin America and the Caribbean.  She has had tours abroad in El Salvador, Pakistan, and Senegal.  
Prior to joining the Federal Government, Ms. Nguyen was an Audit Manager at Arthur Andersen LLP where she managed a portfolio of external audit clients including public and private companies as well as government and non-profit entities.  Ms. Nguyen holds a Bachelor of Science degree from George Mason University and is a Certified Public Accountant licensed in Virginia.