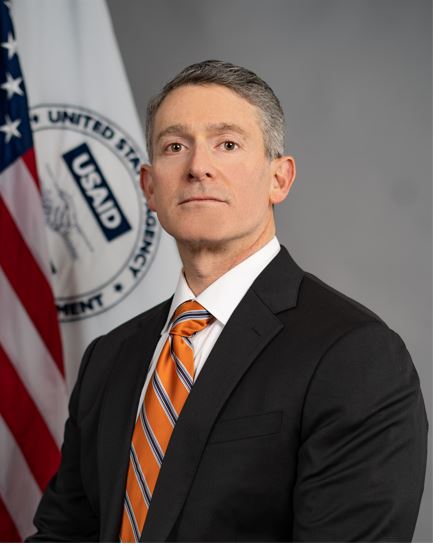 Marc Meyer
Marc Meyer is a career member of the Senior Executive Service, and currently serves as the Assistant Inspector General for Investigations and the Senior Executive to the Front Office, in the Office of Inspector General at the U.S. Agency for International Development. Meyer previously served in the Department of Justice Office of the Inspector General as a Special Agent and in the State Department's Office of Inspector General as both an Assistant Special Agent-in-Charge and Special Agent-in-Charge. He began his federal law enforcement career as a Special Agent in the Diplomatic Security Service (DSS) where he served as an Assistant Regional Security Office at the U.S. Embassy in Baghdad, Iraq, an Assistant Shift Leader on the Secretary of State's Protective Detail, and a criminal investigator in the DSS New York Field Office.
Before his tenure with DSS, Meyer was a State Department Foreign Service Officer and served as a Provincial Action Officer and acting team leader for Provincial Reconstruction Team Babil in al Hilla, Iraq. He also worked in the State Department's Office of the Coordinator for Counterterrorism. Meyer practiced law in New York and New Jersey. He was the first federal judicial law clerk for U.S. Senior District Judge Peter G. Sheridan, served in the Port Authority of New York and New Jersey law department in the World Trade Center, and litigated in private practice on a white collar investigative and criminal defense team.
Meyer served as a U.S. Army intelligence officer. He earned his Bachelor of Science degree at Syracuse University and his Juris Doctor at Seton Hall University School of Law. He is a member of the New York bar, the New Jersey bar, and an adjunct professor at George Mason University and the Inspector General Criminal Investigator Academy.