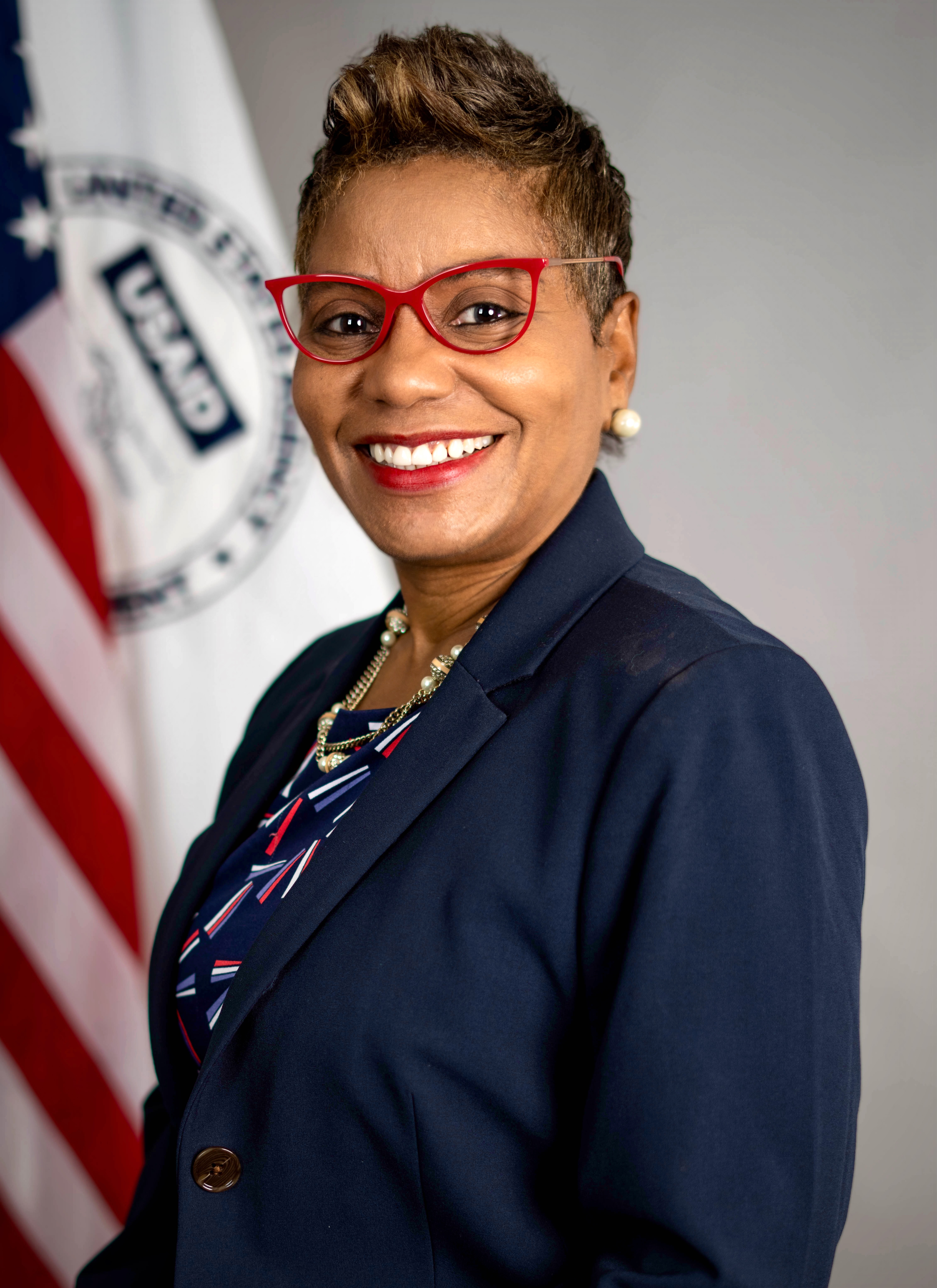 Toayoa Aldridge
As Assistant Inspector General for Audits, Inspections, and Evaluations, Ms. Aldridge leads the division at the US Agency for International Development (USAID) Office of Inspector General (OIG) directing all audits, inspections, evaluations, and policy for the division. She assumed her role in September 2022.
Ms. Aldridge joined USAID OIG in July 2019 as Deputy Assistant Inspector General for Audit. In that role, she was responsible for oversight of USAID OIG's Office of Audit regional hubs in Africa, Latin America and the Caribbean, the Global and Strategic Audits division, the Millennium Challenge Corporation, and Office of Inspections, Evaluations, and Special Projects. She provided guidance and strategic direction to staff and managers in the planning, design, execution, and reporting of performance audits, inspections, and evaluations.
Toayoa has over 20 years of experience in the accountability community, where she started as a junior analyst at the Government Accountability Office (GAO) in its Financial Markets and Community Investment team. In that role, Toayoa conducted audits of the Securities and Exchange Commission's resource capacity, oversight of the mutual fund industry, and its role in establishing the Public Company Accounting Oversight Board (PCAOB); and the Small Business Administration's oversight of preferred lenders in its 7A lending program. Prior to starting with USAID OIG, Toayoa served as the Deputy Assistant Inspector General for Audit at the Smithsonian Institution OIG, responsible for oversight of the Smithsonian's vast portfolio of 19 museums and galleries, 20 libraries, nine research centers, the National Zoo, and 199 affiliate museums in 44 states, Puerto Rico, and Panama. Before that, she served in senior audit management positions at the District of Columbia OIG, the U.S. Department of Transportation (DOT) OIG, and the PCAOB Internal Oversight and Performance Assurance team. At the DOT OIG, Toayoa was responsible for overseeing several regional offices across the United States and she helped establish the internal audit function for the then-newly created PCAOB.
Toayoa began her professional career on Wall Street as a financial accountant with J.P. Morgan Securities and the Carlyle Group. She holds a bachelor's degree in Finance from Howard University and a master's degree in Public Administration from the University of Maryland, College Park.